Welcome to the Logan County Detention Center Website...
Jail staff will no longer be able to give inmate information out over the phone. Inmate information can be found under the Current Inmate Tab. The information will include the inmate's bond, charge, and court dates.
Mission Statement
"Our goal is to aid in keeping the community safe while providing rehabilitation for the inmates in the form of programs such as GED, New Directions, Moral Reconation Therapy, National Career Readiness Certificate, AA, etc. in hopes that they will not return to jail in the future."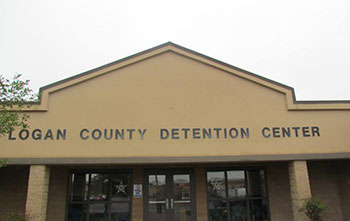 Logan County Detention Center
Phil Gregory - Jailer
*Disclaimer
Circumstances may change without notice due to changes in the law, emergencies, and rules of the Logan County Detention Center.

This website is intended to comply with the public information act and is provided only as a service to the public at large.

This information should not be used in any manner to injure, harass, or commit a criminal act against any person or family member of a person named in the jail facility. Any such action could subject you to criminal prosecution. All persons charged are presumed innocent until proven guilty in a court of law. If errors are noted in any inmate record the Logan County Detention Center will make every attempt to verify and correct the error as soon as we are made aware of it.